La Danse Cleveland has put together a team of instructors with experience and expertise in a wide range of dances. These professional teachers love dancing and enjoy sharing what they know with both men and women, individuals and couples, of all ages and abilities. Their enthusiasm will make it easy for you to learn to dance, too. Click on instructors' bio's and our calendar of events to plan your dancing schedule. Whether your preference is for a private lesson or group class, and whether you want to dance for fun, fitness and/or friendship, there is something for everyone at La Danse Cleveland.
Esther Rehm-Cohen
Esther is co-owner of La Danse Cleveland. She became certified as a ballroom instructor in 1981 and is former coach of the Case Western Reserve Ballroom Team. She has owned four dance studios over the past 20 years, winning numerous "top studio" awards for sales, competitions, etc. Her largest studio had up to 10 full-time teachers, a receptionist, and half a dozen part-time instructors.
Esther is a talented ballroom instructor with an impressive background that includes being a winner of national Top Teacher Awards, in addition to being named National Top Female Competition "Teacher of the Year". She has national certification as a judge in American Style, International Latin, International Standard and Theatre Arts. Esther has also served as teacher/coach of many top-ranked amateur competitive couples.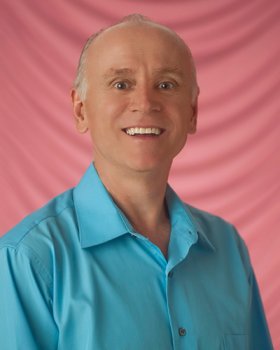 Tim Brown

Tim's dance career spans almost three decades, and his passion for dancing is as strong as ever. He has competed professionally, as well as with his students; and he enjoys not only teaching, but choreography, judging and teaching workshops nationwide.
Tim's dance background includes time with Arthur Murray, Fred Astaire Dance Studio, and 10 years as an owner and independent operator in the Cleveland, Ohio area. He prides himself on the ability to create both group classes and private lessons that are informative, humorous, fun and affordable.
Suzanne Gelinas & Jim Ferris

This high level couple are owners of Always Dancin' studio in Elyria but also teach at La Danse Cleveland on weekends.  Delightful teachers and coaches.
Dance Instructors and Staff
Megan Bryars

Megan Bryars has been dancing for sixteen years and is educated in many different styles of dance. She enjoy's the beauty and complexity of Ballroom and Latin dance. After graduating college with a Bachelor's degree in Dance and Film, she continued to purse her passion in dance. She also does freelance performing and choreography. She performed in the show "Eleanor Danced!" right after graduating. In 2022 her first ever dance film "Coping" was featured in the Cleveland Dance Fest. Throughout her sixteen years of dancing, she has performed in the UK, Walt Disney World, Playhouse Square, The Cleveland Public Library, and many other places